---
IF "YOU DON'T KNOW JACK", YOU SHOULD!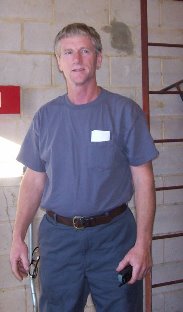 My name is Jack Cummiskey, owner of Fire Pump Tech, LLC.
We specialize in Fire Pumps and related equipment.
- Sales of Armstrong UL listed / FM approved Fire Pumps
- Armstrong, Grundfos & MTH Jockey Pumps
- Tornatech Fire Pump Controllers & Jockey Pump Controllers
Other services include:
- Fire pump repairs including replacing packing, bearings, shaft sleeves, shafts and impellers.
- Fire pump replacement and installation.
- Controller troubleshooting and repair. (Any brand)
- Annual Fire Pump flow testing.
- Diesel Engine Fire Pump Annual Preventive Maintenance
WHAT SETS US APART FROM OTHER SIMILAR COMPANIES?
- We don't send inexperienced technicians to your jobs.
- I personally attend any new installation or major repair job.
- 20 years of experience with fire pumps that you can use to your advantage.
- I will make sure that your next fire pump installation is up to code and passes the acceptance test the first time.
- One free pre-start up visit with any fire pump purchase.

SALES OF ARMSTRONG FIRE PUMPS
Serving Pennsylvania, NJ, and Delaware
Service of any Fire Pump System
We can often repair what other companies say needs replacing!